We Engineer Every Project from Initial Inquiry Through Delivery
Innovations in materials, design and manufacturing are vital to competitiveness. That's why when any casting design is being considered, having the casting supplier and machining source collaborate will result in the best finished part. Because Harmony Castings is a one-stop source, many major companies in the medical, instrumentation, electronics, computer and telecommunication industries rely on us for all of their quality casting needs. Let us meet your time-to-market and budgetary parameters.
Simulation Modeling Software
As an integral part of our culture, Harmony Castings is constantly striving to improve quality, increase technical know-how, and offer unmatched customer service. With that focus, we now offer simulation modeling for those parts and designs, where seeing how the liquid metal flows, cools and solidifies in the mold, before making the actual pattern, could result in reduced prototyping time and avoid unforeseen porosity or shrink issues.
Where Challenging Designs Become Reality
Working closely with your engineers, Harmony Castings can tackle the most challenging designs, often reducing part costs. With a thorough understanding of ANSI Y14.5M-1982 specs, our engineering staff can use your computer database to make part drawings, build patterns, design fixtures, create rapid prototypes, and program the machine tools concurrently. This decreases lead-time substantially enabling you to get your product to the market faster.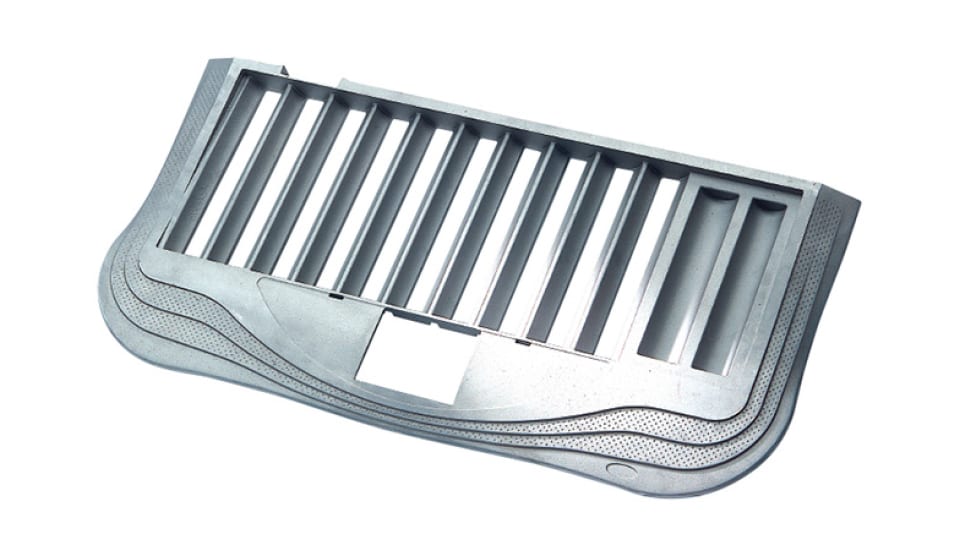 Integrated Databases for Casting Design
In most cases, Harmony Castings can use your CAE design to create a model, hog-out, pattern and/or a machined casting through the use of a translation protocol. We can handle most CAD file formats including IGES, Pro-E, SolidWorks, and Parasolid. Stereolithography (STL) files can be used for quoting but not for pattern making, as STL doesn't create the best possible casting. Regardless, there is a significant amount of cost and delivery problems associated with database discrepancies, especially downstream.
If you have any questions regarding our design, product databases and engineering services, please contact us.