The V-Process Advantage
Harmony Castings adds value to your business by helping you bring projects from concept through prototype, and into full production. Whether your industry is healthcare or security, satellite systems or lighting, we've seen it, have cast it, and have helped make it successful!
Key Features and Benefits:
Speed To Market
150 RMS Finish
Excellent Casting Integrity
Corrosion Resistant
Zero Degree Draft
Thin Walls
Unlimited Pattern Life
Quick Pattern Revision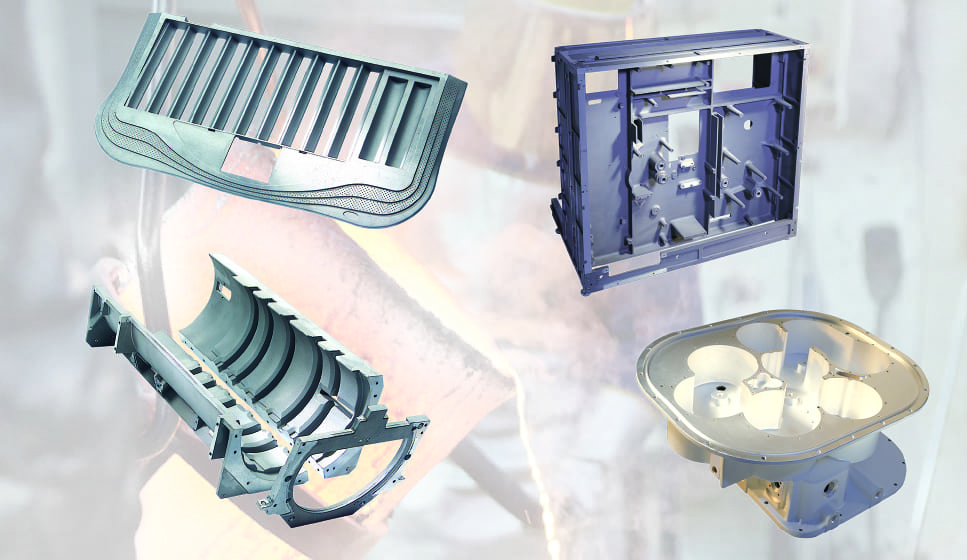 V-PROCESS Sequence
Final Design to Casting in Just Three Weeks
V-Process Casting is a process that quickly produces castings of all sizes and shapes. It is a crossover process, which combines the best benefits from all other standard casting processes.
speed to market
initial investment,
repeatability,
surface finish,
and structural integrity
The V-process can provide a one-stop solution for casting projects from prototype through full production.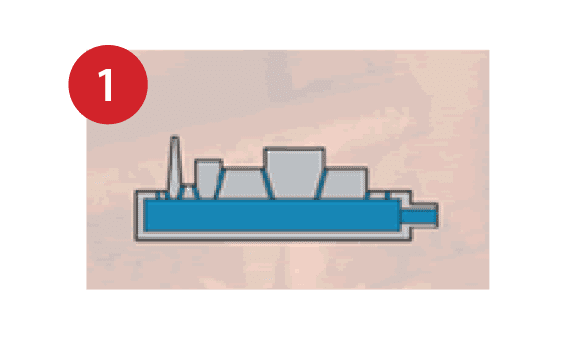 The pattern (with vent holes) is placed on a hollow carrier plate.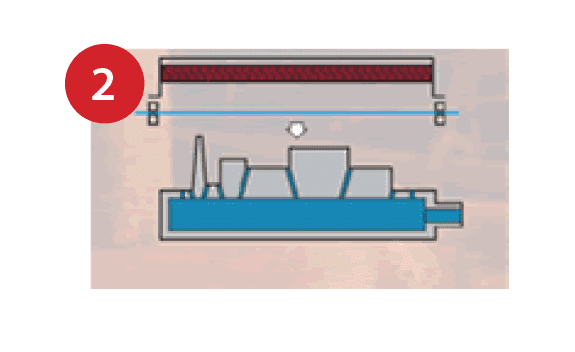 A heater softens the .003" to .008" plastic film. Plastic has good elasticity and a high deformation ratio.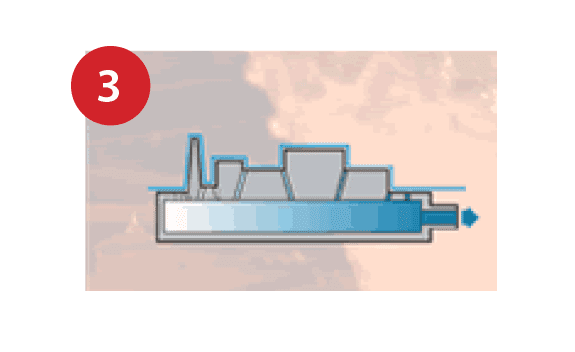 Softened film drapes over the pattern with 200 to 400 mm Hg vacuum acting through the pattern vents to draw it tightly around the pattern.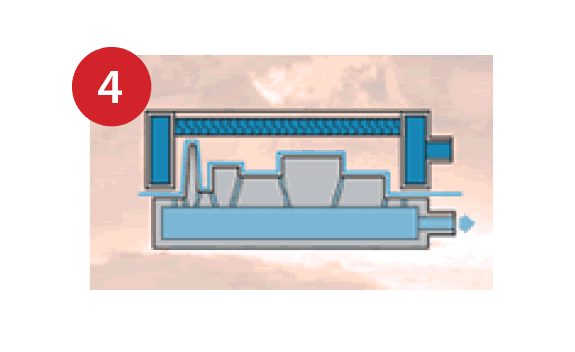 The flask is placed on the film-coated pattern. Flask walls are also a vacuum chamber with the outlet shown at right.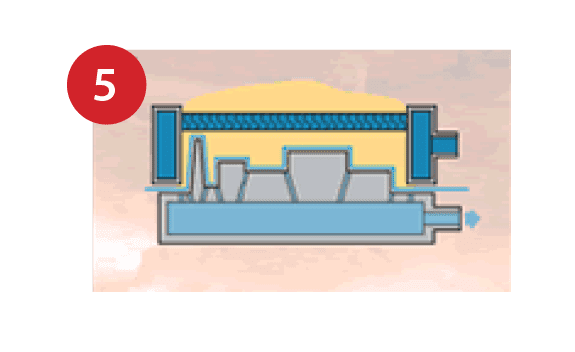 The flask is filled with dry, unbonded sand. A slight vibration compacts sand to maximum bulk density.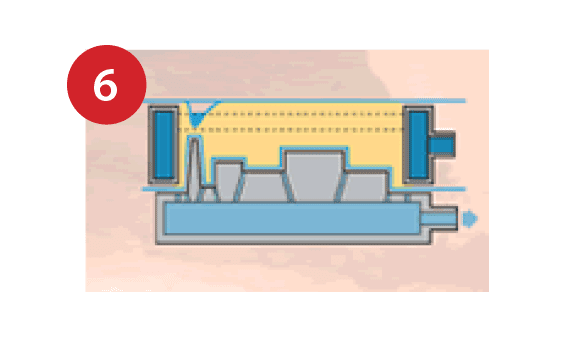 A sprue cup is formed and the mold surface leveled. The back of the mold is covered with unheated plastic film.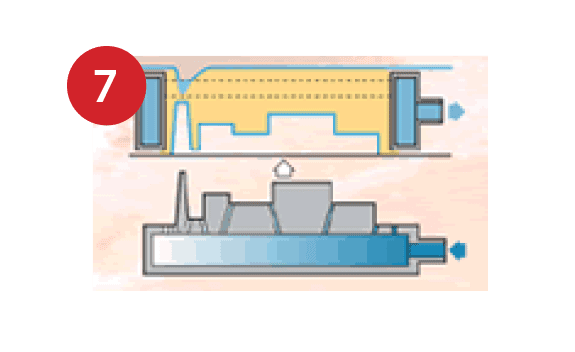 Vacuum is applied to the flask. Atmospheric pressure then hardens the sand. The vacuum is released, pressurized air is introduced into the carrier and the mold is stripped.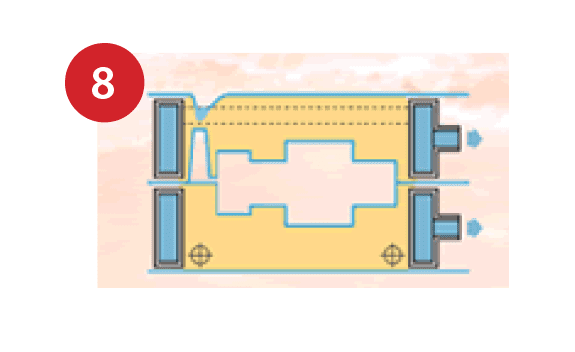 The cope and drag assembly forms a plastic- lined cavity. During pouring, molds are kept under vacuum.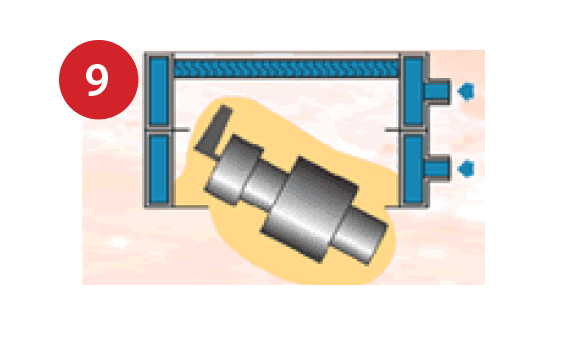 After cooling, the vacuum is released and free-flowing sand drops away leaving a clean casting with no sand lumps. The sand is cooled for reuse.
Our Services
Full Range of Services:
X-ray (film)
Spectrograph chemical analysis
Mechanical testing (yield, tensile and elongation)
T-5 heat treatment
T-6 heat treatment
CMM layout
Welding
Additional blasting finishes available
Machining
Minor assembly
Additional blasting finishes available
Pressure testing
Minor assembly
Die penetrant testing
Wet and powder painting
Anodize
Impregnation
Others available upon request
Aluminum Castings: Process Comparisons
Process
Typical Size Range
Tolerances
Surface Finish
Min. Draft Required
Min. Section Thickness
Typical Order Quantities
Typical Tooling Costs
Nominal Lead Times
V-Process Castings
Up to 150 lbs
± .010" for the first inch, then add ± .002"per inch. Add a max .020 across parting line
125-150 RMS
None
.125"
All
$3,000 to $14,000
Samples: 2 to 3 weeks
Production: 4 weeks after approval
Sand Castings
Ounces to tons
± 1/32" to 6", then add ± .003" per inch. Add a ± .020" to .090" across parting line.
200-550 RMS
1 to 5 degrees
.25"
All
$800 to $4,000
Samples: 2 to 6 weeks
Production: 2 to 6 weeks after approval
Investment (Lost Wax) Castings
Ounces to 20 lbs
± .003" to 1/4", ± .004" to 1/2", ± .005" to 3",then add ± .003" per inch.
63-125 RMS
None
.060"
Under 1000
$3,000 to $20,000
Samples: 8 to 10 weeks
Production: 5 to 12 weeks after approval
Permanent Mold Castings
Ounces to 100 lbs
± 0.15" to 1", then add ± .002" per inch. Add ± .010" to .030" across parting line.
150-300 RMS
2 to 5 degrees
.1875"
500+
$5,000 to $25,000
Samples: 8 to 20 weeks
Production: 10 to 12 weeks after approval
Plaster Mold Castings
Ounces to 50 lbs
± .005" to 2", then add ± .002" per inch. Add ± .010" across the parting line.
63-125 RMS
1/2 to 2 degrees
.070"
Prototypes up to 250
$3,000 to $15,000
Samples: 2 to 10 weeks
Production: 4 to 8 weeks after approval
Die Castings
Ounces to 15 lbs
± .002" per inch. Add ± .015" across parting line.
32-63 RMS
1 to 3 degrees
.030" to .060"
2500+
$10,000 to $100,000
Samples: 12 to 22 weeks
Production: 8 to 14 weeks after approval